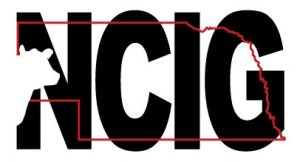 Nebraska Cattlemen Insurance Group (NCIG) was formed in March of 2019 as a joint venture between Nebraska Cattlemen (NC) and First National Insurance Company (FNIC), formerly the Harry A. Koch Co. (HAK), to provide Nebraska Cattlemen members another benefit to being apart of the organization, with risk management services specific to the work that our members perform.  The program focuses on two things: helping your bottom line and providing top-notch customer service. These represent Nebraska Cattlemen values and the FNIC experience. The Nebraska Cattlemen Board of Directors and leadership believes that NCIG is a valuable benefit for current and new Nebraska Cattlemen members and encourages you to explore these competitive offerings.
NCIG Benefits
Members receive access to a variety of insurance carriers to help lower insurance cost
Superior policyholder services through licensed professionals
Loss Control and safety support for clients of NCIG
Access to a variety of insurance products and carriers
If you have an insurance loss, FNIC will be available to advocate for your claim.
Access to employee/family health insurance options
 Risk Management Products
Farm Owner, Rancher & Business Protection
Property and Marine
General Liability
Automobile
Workers' Compensation
Excess Liability
24-Hour Claim Service
Loss Control Service
Personal Protection
Homes & Secondary Residences
Automobile & Recreational Vehicles
Personal Liability
Employee Benefits
Group Medical Coverage
Basic & Supplemental Life Benefits
Executive Benefits
Retirement Plans
NEBRASKA CATTLEMEN MEMBERS ARE ALREADY PARTICIPATING
CONTACT NCIG TODAY TO LEARN MORE!
(402) 861-7000