NEBRASKA CATTLEMEN PROGRAMS
Nebraska Cattlemen offers a wide array of programs to members. Ranging from producer education, leadership training, volunteer opportunities, and environmental management there is something for every type of Nebraska Cattlemen member.
For more information about a specific Nebraska Cattlemen program, contact the office at (402) 475-2333.
Identifying and educating leaders to help guide and strengthen our beef industry is important to the future of Nebraska's agriculture. The next generation of Nebraska Cattlemen will ensure Nebraska remains the global epicenter of the beef industry. The goal of the Young Cattlemen's Connections (YCC) is to deliver a strong foundation of industry knowledge to young and emerging leaders. YCC provides the leadership tools these producers need to build a successful future. Only 10 individuals are selected from nominations by Nebraska Cattlemen affiliates, leaders, and members to participate each year. YCC is a two-year commitment.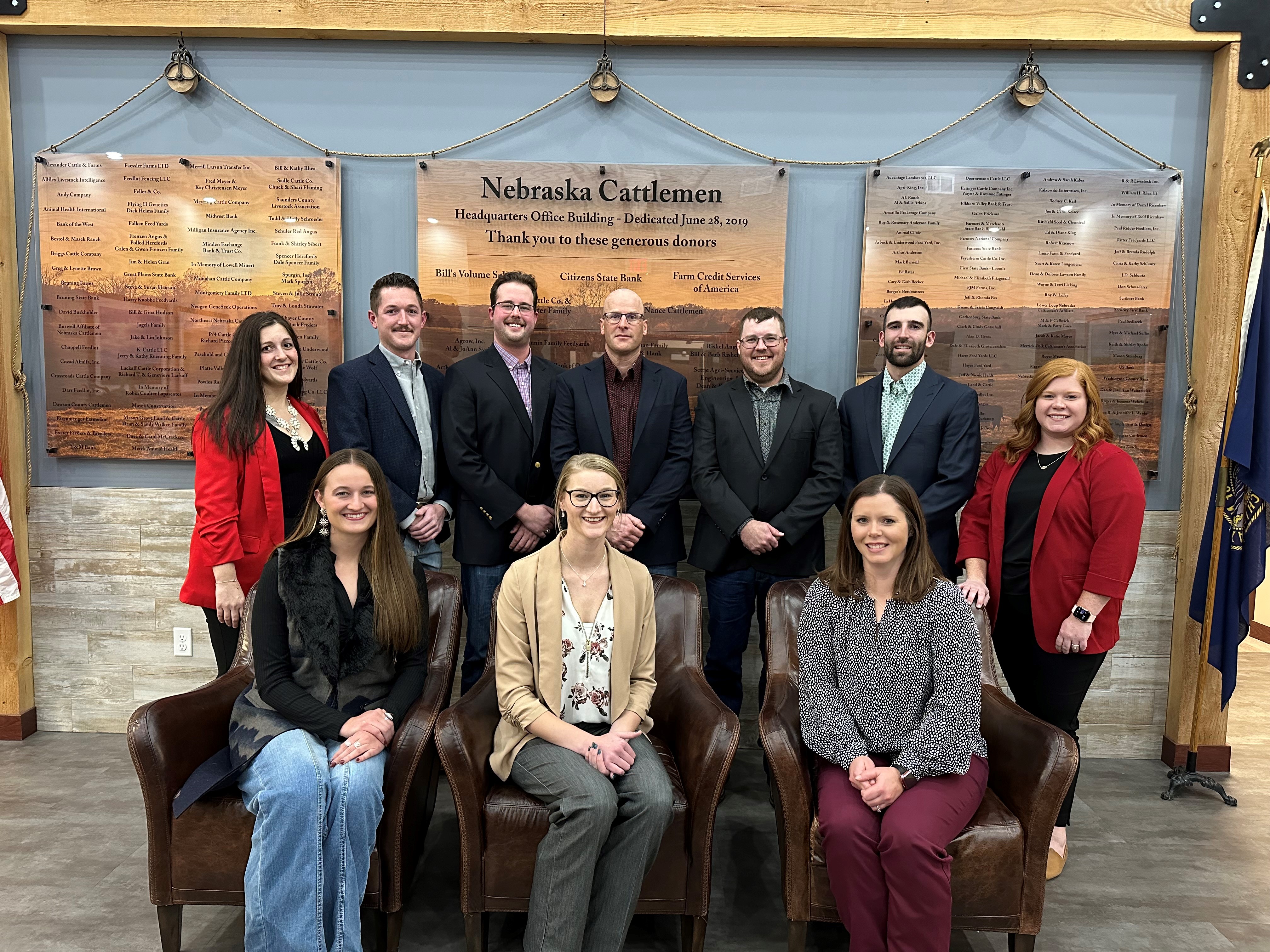 2023 YCC Class Catie Blessing, Tanner Justesen, Connor Biehler, Jon Caraway, Austin Aksamit, Devin Jakub, Morgan Rhea, Natalie Jones, Christina Lammers, and Rachel Eickman.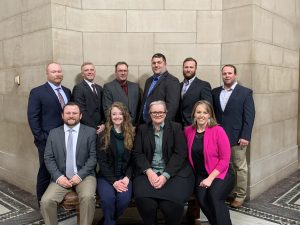 2022 YCC Class: Gage Baker, David Schuler, Allan Louthan, Jake Pullen, Chance McLean, Justin Conner, Aksel Wiseman, Tevyn Baldwin, T.L. Meyer and LaCaylla Fink
For more information contact Nebraska Cattlemen Director of Producer Education Bonita Lederer at [email protected].
This program is made possible by a generous sponsorship from:
Farm Credit Services of America and the Nebraska Cattlemen Foundation.
The Nebraska Cattlemen's Beef Pit is a beef restaurant at the Nebraska State Fair which attracts over 25,000 guests during the events 10-day run each August, providing the industry with a key opportunity to promote the healthy and enjoyable experience of beef. Volunteers from Nebraska Cattlemen affiliates and allied industry partners help prepare the beef meals. The Beef Pit has become a favorite State Fair tradition.
Nebraska Cattlemen partners with our Allied Industry Council to bring educational webinars to our membership. If your company is interested in hosting a webinar please contact Bonita Lederer or at (402) 450-0223 voice/text.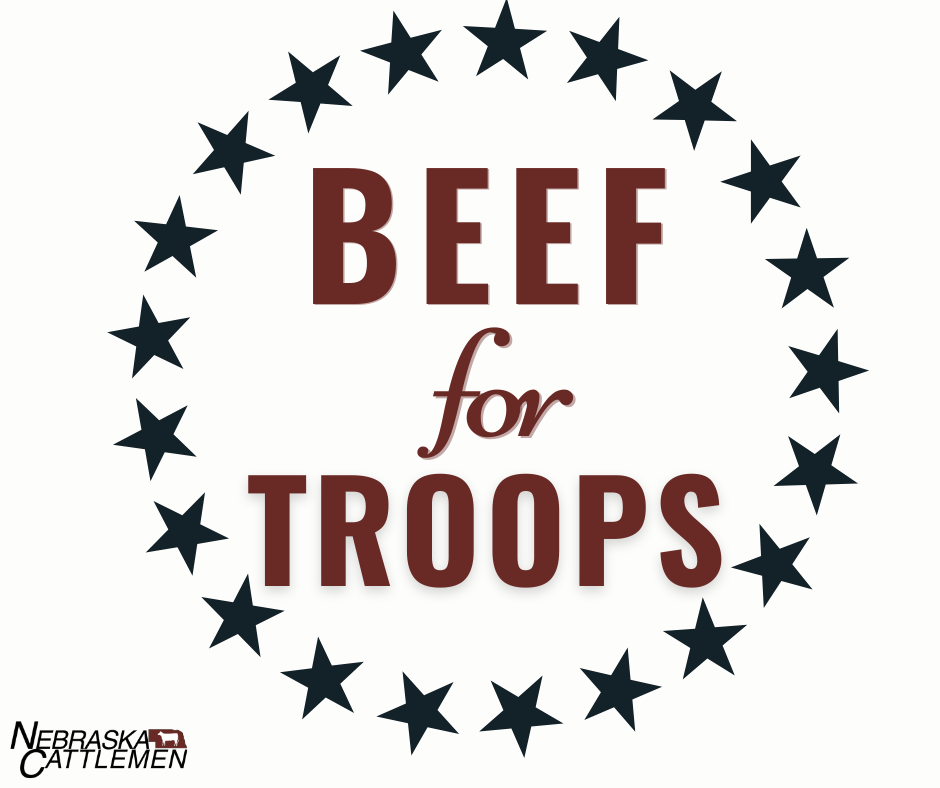 As Americans, we are forever indebted to our veterans and military service members who make the freedoms we relish every day possible. While we can never repay them for their service and sacrifice, Nebraska Cattlemen is proud to support our troops through our annual Beef for Troops event.
Since 2009 the Farmer Stockmen Council has sponsored beef drafts for military members on Veterans' Appreciation Day at the Nebraska State Fair. The Nebraska Cattlemen Farmer Stockman Council will once again be honoring veterans and active-duty service members at the 2022 Nebraska State Fair in the Beef Pit during Labor Day weekend.
As we come together to honor our military veterans and service members, we need your help! Therefore, we will be accepting cash donations through August 18, 2022. The cash donations will be used to purchase beef drafts, which will be given randomly to our veterans and active-duty service members who support the Nebraska Beef Pit at the Nebraska State Fair.
Please mail your donations to:
Nebraska Cattlemen (4611 Cattle Drive, Lincoln, NE 68521)
*Please note your donation is for Beef for Troops
We appreciate your support of Nebraska Cattlemen, but more importantly, we appreciate your support of our military personnel.
Questions can be directed to Bonita Lederer at (402) 450-0223 or [email protected].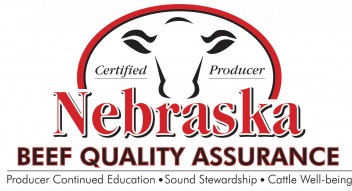 Beef Quality Assurance is a nationally coordinated, state implemented program that provides systematic information to U.S. beef producers and beef consumers of how common sense husbandry techniques can be coupled with accepted scientific knowledge to raise cattle under optimum management and environmental conditions. (National BQA website)
BQA concerns itself with practices throughout the production process, mainly dealing with animal health, food safety and product quality. No matter what the segment, from the cow-calf producer to the dinner plate, each step affects quality as well as the eating satisfaction of consumer. BQA works with veterinarians and extension educators to conduct trainings for feedlots, livestock auction markets, anybody who handles cattle frequently. We train people and keep them updated on latest animal health issues, products, and practices.
Jesse Fulton
Director of Nebraska Beef Quality Assurance
(308) 633-0158
BQA Links
University of Nebraska Beef Quality Assurance Program
Nebraska Cattlemen offers a reward of up to $5000 to a person or persons which provides information that leads to the arrest and conviction of any person or persons who steals or destroys cattle which are owned by a member of Nebraska Cattlemen. The Board of Directors of Nebraska Cattlemen has the discretion to make the reward based on the value of the information provided.
Nebraska Cattlemen and Nebraska Cattlemen Research & Education Foundation are pleased to announce that the Nebraska Department of Motor Vehicles offers "The BEEF State" license plates.
To order a "The Beef State" license plate click here.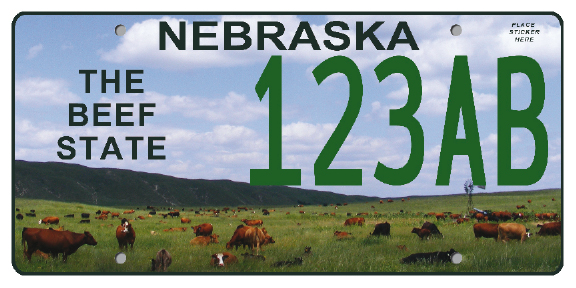 Mission Statement:
Promoting Nebraska Beef for Schools lunch program & encouraging beef education and nutrition throughout Nebraska schools.
About Nebraska Beef in Schools Lunch Program
A trend is catching on in Nebraska—Beef is what's for lunch in schools. Great quality, Nebraska produced beef served more frequently in schools across Nebraska.
Local Cattlemen groups and other agricultural organizations have organized across the state to increase the offerings of beef in school lunches. Nebraska Cattlemen have showcased the successes of some of these programs recently, and interest is growing as others cattlemen and school districts explore the possibilities of adding more beef to the menu.
At its October meeting, the Nebraska Cattlemen Board of directors appointed a working group to put together a plan to gather information from programs already in place and for those who might want to start a program. The board strongly supported the work of its local affiliates in organizing and implementing programs across Nebraska.
The working group had its first organizational call in late October. Members of the working group are Brenda Masek (Purdum), Chair, Jerry Underwood (Alliance), Naomi Loomis (Alliance), Rob Marsh (Belvidere), Gregg Wiedel (Hebron) and Stephen Sunderman (Norfolk). NC Staff members are also supporting the group as it gathers information.
Read more about the Beef in Schools program HERE